Rowan Hopkins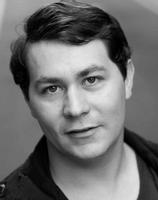 | | |
| --- | --- |
| Age Range: | 35 - 41 years |
| Hair: | Brown |
| Eyes: | Brown |
| Height: | 178cm |
| Voiceover | Download Audio(MP3) |
Education / Training
| | | |
| --- | --- | --- |
| 2004 | Performance Skills Course | Actors Ink |
| 2004 | Advanced Course | Actors Ink |
| 2005 | Professional Development | Actors Ink |
| 2005 | Showreel | Actors Ink |
| 2007 | Workshop Acting for screen | Ahmin Tarohk |
| 2008 | Flinders University Drama Centre, Bachelor of Creative Arts (Drama) | BCA |
| 2009 | Flinders University Drama Centre, Bachelor of Creative Arts (Hons) | BCA Honors |
| 2010 | Christine King Casting Workshop | Actors Ink |
Theatre
| | | | |
| --- | --- | --- | --- |
| March 2011 | Breaker Morant | Lt Peter Handcock | Ian Rigney |
| February 2011 | The 'M' Word | Man | Accidental Productions |
| February 2011 | Made for a Woman | Trent | Accidental Productions |
| March 2010 | Live Fish ( Nominated for Fringe award) | Craig | Tina Mitchel |
| July 2009 | Clinchfield by Caleb Lewis | Hench Cox | Michael Hill (Flinders University) |
| January2009 | Crave by Sarah Kaine | Character B | Delia Oslam (Flinders University) |
| December2008 | Love Play by Moira Boufini | Played six characters | Delia Oslam (Flinders University) |
| July 2008 | Closer by Patrick Marber | Larry | Self devised |
| January 2008 | The Underpants adapted by Steve Martin | Theo | James Aubry (Flinders University) |
| July 2007 | The Jungle by Luis Nowra | Jason | Kerri Foulstone (Flinders University) |
| January 2006 | Man with the Luggange by Eugène Ionesco | Man with Luggage | Joh Hartog (Flinders University) |
| | | | |
| | | | |
Television / Film
2011 Short
Newly Weds
Ryan
M.A.P.S
2011 Short
The disappearance of Lyle Humphries
All characters
C.R.Know
2011 Short
Mariana
Nathan
Al Lad
2011 TCV
Sky city casinoclipsal 500
Hero
Kojo productions
2010 infomercial
Cooking TV show
Chef
Zest Productions
2010 Short
Love Triangle
Wayne
CLU Productions
2010 Short
The Confession
Dawson
Glenn Dunn
2010 Music Video
Hip-hop Operative
Rowan
Jester Mgee
2010 TVC
Illicit Drugs in Sport
Terry
Ian Bone
2010 Short
Lest we Forget
Hopo
CLU Productions

(Chris Uppill)

2010 Short
Queen of Hearts
Francis
Josef Gatti
2009 Short
Ignominy
Thug
Self devised
2009 Music Video
Mad World remix
Lover
Self devised
2008 Short
Kitchen Katastrophy
Charlie
Self devised
2006 Short
Black and Orange
Edward
Maps
2006 Feature
Love Story 2050
Extra
Casting Temple
2004 Short
The Last Dance
Young Edward
AC Arts
Other Information
Voice and Speech– Estill Vocal Method, Clowning, Circus Skills, Dance – period and contemporary, Stage Fighting – weaponry and combat, Accents – Australian, Standard American, Tennessee, English RP, Cockney, Scottish, Russian. Skiing, Horse riding, Running. Also tutors acting at Mighty Good Talent School- 8 to 15 year olds.
Martial Arts Training
Karate, Judo, Boxing, Thai Boxing, Kung fu, Kali. Some BJJ, MMA and wrestling.