Selena Britz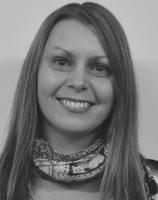 | | |
| --- | --- |
| Hair: | Brown |
| Eyes: | Brown |
| Height: | 168cm |
Education / Training
| | | |
| --- | --- | --- |
| 1996 | Bachelor of Teaching (Junior Primary) | University of South Australia |
| 2007 | Qualified Teacher Status | North London Consortium, UK |
| 2004 | Associate Diploma of Musical Theatre | Trinity College, London, UK |
Theatre
2015
Not Now Darling
Maude
Tea Tree Players Theatre, SA
2015
Our Love Affair: The Songs of Mickey Rooney and Judy Garland
Judy Garland
La Boheme, SA

(Adelaide Fringe Festival and Cabaret Fringe Festival)

2015
Cats
Bombalurina
Arts Theatre, SA
2014
The Boy From Oz
Liza Minnelli
Arts Theatre, SA
2013
Meet My Husbands
Elaine Scott
Tea Tree Players Theatre, SA
2008
White Christmas
Judy Haynes
Arts Theatre, SA
2006
Fiddler on the Roof
Choreographer
Millfield Theatre, London, UK
2006
Happy as a Sandbag
Rita Hayworth and Choreographer
All Saints Theatre, London, UK
2005
Guys and Dolls
Choreographer
Charles Cryor Theatre, London, UK
2005
Oaklahoma
Dream Laurey/Ensemble
Millfield Theatre, London, UK
2005
Carousel
Carrie Pipperidge
Charles Cryor Theatre, London, UK
2004
Dick Whittington
Alice Fitzwarren
Kensington Town Hall Theatre, London, UK
2004
All That Jazz
Lead Vocalist and dancer
Toured Jersey, Channel Islands
2001
One Touch Of Venus
Ensemble/Dancer
King's Head Theatre, London, UK
2001
The World of Song
Lead Vocalist
Barnardos Ilford, London, UK
1999
Tap Extravaganza
Tap Soloist
Bloomsbury Theatre, London, UK
1997
Unhand Me Squire
Fanny Adams
Arts Theatre, SA
1997
Dames At Sea
Joan
Arts Theatre, SA
1996
West Side Story
Rosalia
Arts Theatre, SA
1996
The Sound of Music
Liesl
Arts Theatre, SA
Film
| | | | |
| --- | --- | --- | --- |
| 1998 | The Peacekeepers | Bosnian War Refugee | BBC Production, London, UK |
| 1998 | Phoenix | Young Lady in Street Cafe | Monarch Home Video, London, UK |
| | | | |
Television
| | | | |
| --- | --- | --- | --- |
| 1998 | The Fairies | Tilly the Tooth Fairy | Fairies Incorporated Inc and Polygram |
Other Information
Jan-March 1998 - Won Scholarship at Steps on Broadway in tap and theatre jazz. Trained there. Teachers- Ann Reinking, Alan Onickel, Bob Rizzo and Gary Flannery.
Dance Teaching/Choreographing Experience:
2001-2005 Theatreland UK Ltd Resident Choreographer
2003-2005 Assistant Manager
Dance Instructor and choreographer for entire company.
2001. Theatretrain UK
Dance Instructor and Choreographer
(Hendon and Chingford Branches)
1989-1998 North Eastern Academy of Dance (Sth Australia).
Dance Instructor and Choreographer 1994 –1998 Assistant Manager.
Have trained students for dancing eisteddfods and competitions. Have trained and taught students for C.S.T.D tap and theatrical examinations. Have choreographed musical theatre productions and performances. I taught tap, theatre jazz, classical, hip-hop and street dance.