Kate Wright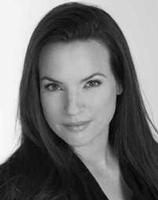 | | |
| --- | --- |
| Hair: | Brown |
| Eyes: | Hazel |
| Height: | 171cm |
Personal Details
Height 171cm Hair Colour Chocloate Brown Eye Colour Hazel
DOB 01/12/1978
Education / Training
| | | |
| --- | --- | --- |
| 2004 | CircoArts , New Zealand | Diploma of Circus |
| 2000 - 2003 | Deakin University, Melbourne | Bachelor of Contemporary Arts – Double major in Dance and Drama |
| 1988 - 1998 | Cirkidz Youth Circus | Performance Troupe, circus training and performing. |
Theatre
| | | | |
| --- | --- | --- | --- |
| 2005/2014 | OzStar Airlines | Co director Kate Wright and Eloise Green | International touring festival circuit including London National Theatre, Hoopla Festival Sydney and WOW, NZ. |
| 2009/2014 | Ding Dong, Yvonne Calling | DIR Richard Stamo | International touring festival circuit including London National Theatre (U.K), Oerol Festival (NL), Glastonbury Festival (U.K) and Stockholm Culture Festival (SE) |
| 2008/2014 | dotComedy (UK), Get Lost , dotMaze , 'The StoreyTeller' | DIR Richard Stamp | International touring festival circuit including Melbourne International Comedy Festival (AUS) and Just for Laughs (CA). |
| 2008/2014 | dotComedy (UK), The Chain, bar scene | DIR Richard Stamp | International touring circuit including Womadelaide (AUS) and Winchester Hat Fair (UK) |
| 2010/2014 | dotComedy/Feral Films (AUS/UK), Festival TV, Nina Fontano | DIR Richard Stamp, Paul Bell and Kate Wright | International touring circuit including London's National Theatre, Surge Festival in Glasgow, Festival of Fools in Belfast. |
| 2011/2014 | dotComedy (UK). The MIS Information Tent, tent attendant | DIR Richard Stamp | International festival touring circuit. |
| 2012 | Adelaide Fringe host, bus conducters | Self directed | Adelaide Fringe commision |
| | | | |
Television
| | | | |
| --- | --- | --- | --- |
| 2013 | Hoopla Doopla, 'Mimi' | Beyond Screen Productions, ABC/CCTV | DIR Mark Barnard |
| | | | |
Other Information
Kate Wright is an actor and circus/physical theatre performer. Her most recent work has been as one
of the 6 main characters on a new co production between the ABC and CCTV titled 'Hoopla Doopla',
which will air on ABC 4 and China's CCTV in early 2014.
Since 2005, Kate Wright has performed in 21 countries at hundreds of festivals. In 2005 Kate co-founded comedy double act 'OzStar Airlines' which has appeared at countless festivals including the London National Theatre and the Oerol Festival.
Since 2007, Kate has been working with U.K based theatre company 'dotComedy' and performed in
8 of the company's repertoire. Highlights have included playing the structured improvised character
of The Storeyteller in dotComedy's large scale outdoor theatre show 'Get Lost' at festivals such as The Melbourne International Comedy Festival and Just for Laughs in Montreal.
In 2010 Kate co devised 'Festival T.V' with dotComedy's artistic director, Richard Stamp. FTV
involves a walkabout, a live show and creating footage to share online and at big screens at festivals.
Since its inception in 2010, FTV has been performed at many festivals; some highlights include
Belfast's Festival of Fools, The London National Theatre as well as a commission for the Adelaide
Fringe.
In 2009, Kate received funding from the Adelaide Fringe to create her solo show 'Ding Dong, Yvonne Calling', which has gone on to tour on the international and national outdoor theatre/cabaret and comedy circuit.
In 2003 Kate completed a Bachelor of Contemporary Arts at Deakin University majoring in drama
and dance. In 2004 she completed a Diploma of Circus specializing in hula hoop and juggling.
Kate was introduced to the world of circus and theatre from the age of 6 when she joined the Cirkidz
performance troupe where she performed and trained until she was 18, Kate still teaches at Cirkidz
today.