Susan Craig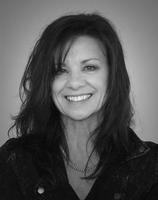 Age Range:
61 - 67 years
Hair:
Brown
Eyes:
Green
Height:
168cm
Downloadable CV (PDF)
| | | |
| --- | --- | --- |
| 2005-08 | 3 years Vocal Training | Voice & Music Studio |
| 2005 | Completed all Acting Courses | Actors Ink |
| 2015 | Performance and Vocal analysis | Ms. Trace |
| 2016 | Completed Showreel | Actors Ink |
Film
| | | | |
| --- | --- | --- | --- |
| 2006 | Beautiful Kate | Extra | Actors Ink |
| 2009 | Beautiful | Receptionist | Actors Ink |
Television
| | | | |
| --- | --- | --- | --- |
| 2006 | National Aus. Railways TVC | Wife | Actors Ink |
| 2006 | Credit Union TVC | Wife | Actors Ink |
| 2007 | National Aus. Railways TVC | Wife | Actors Ink |
Other Information
Professional singer/song writer/musician, (guitar). 10 years professional experience.
Lead singer of Adelaide band MOSS: www.mossmusic.com.au
Support solo act for "The Boys",
Corporate functions. Hotels/clubs. Outdoor large stage music festivals.
Currently writing and recording own material, with CD release 2016.
Personal comment: My musical performances are exactly that. I perform when I am singing, just like an actor. I tell a story. I portray a character or a feeling through voice. I allow the lyrics of the song to affect me in such a way that I connect with my audience. The most powerful example I can give you is when I performed my own song: "Belle: Will you still love me when I change." I performed this as a duo. Just a few lines into the song, I couldn't hear a sound in the hotel. People turned and watched, you couldn't hear a pin drop. When I finished, it wasn't the applause that told me I had connected, but the tears in somebody's eyes that I noticed.
Below are a few testimonials from my musical performance.
"Have you heard Mark and Sue's acoustic act, fantastic, soul searching, brings back the power of music, from the heart. If you feel the messages that music sends out, you will know what I mean." David Yelland, "The Others." Adelaide Band.
"I can see and FEEL so much more magic on stage. No doubt about you Sue – you apply and listen and do. LOVE that." T x (Ms. Trace, Adelaide jazz singer).
"A fantastic night – what a way to get energised. Great performance, so full of energy and feeling – could listen to your distinctive voice all night, Sue." Veronica Lee – audience member